Your Esperance Web Designer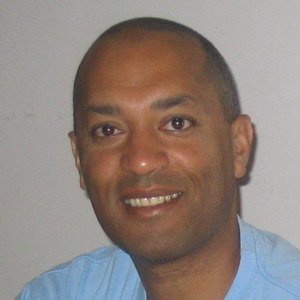 I'm your local web design & development professional, based in Esperance, Western Australia. If you need a website optimised to rank better than your competitors – I'm your man!
As founder of Good Web Solutions, I have been building websites for small businesses in Esperance for over 15 years. I love to solve problems and enjoy showing  my clients how web marketing works in a simple down to earth way.
It's my belief that your website should be an effective solution to a problem, rather than just look pretty. It should help your business grow, rather than be another expense that brings no results.
I work closely with all my clients, and I am always keen to start new projects and local partnerships in Esperance.
Close & Personal
You can talk to your web designer face to face, rather than someone you may never meet.
Plain English
Speak to someone who can translate techno babble into plain English, you can understand.
Genuinely Interested
Deal with a local small business like yours, who really wants to help your business succeed on the web.
Always Nearby
Feel reassured that the advice and support that you need is never far away.
My Passion
You work with someone that has a passion for helping small businesses succeed.
Over 15 Years Experience!
You get the benefit of working with someone who has built over 80 Esperance businesses like yours!
Some of My Wonderful Local Clients
Business Development Centre Esperance.
Esperance Bay Historical Society
Esperance Family Practice
Mackenzie Marine & Towage
Mark Quinlivan
Director
Clearwater Motel
"G'day Trevor… Just a short email to thank you for the fantastic website you created for us. Almost 70% of our bookings are coming as a direct result of the website. Customers always comment on how appealing it is to the eye, how easy it is to use and it's informative dialogue."
Shane Kirkup
IT Manager
Esperance Freightlines
"Trevor worked closely with me to understand and meet our business requirements. The turnaround times on any queries we sent during the process was quick. Conversely, Trevor was very patience when we were not able to provide the details he required in a timely manner.
Now we have a fresh responsive website that we are extremely happy with, that addresses the gap of needing to have our vision available online. ."
Lara McIntyre
Manager
Stowaway Esperance
"Trevor took the time to gain a clear understanding of the market for my business and then could articulate it better than I could.
Initially I was very nervous about setting up a website, but wanted to do as much as possible on my own. Trevor was able to patiently guide me along the learning curve, at a level I could understand, and helped with all the technical and security issues.
The development process ticked the boxes in terms of basic SEO, integration of Google services, and many details I had not considered. From start to finish, the communication, documentation provided and email correspondence were all very thorough and professional. "
I'd Love To Work With You...
Call me today on 0459 161 237 to discuss how I can help you, or click the button below to get a free quote.