Meet Your Esperance Web Designer
Hi! My name is Trevor Mitchell. I have over 12 years experience in website development.
When I'm not on the computer, I'm a husband, a father, brother, tai chi instructor and dancer.
I love continual learning and solving problems, and enjoy showing my clients how websites and web marketing works, in a simple down to earth way.
I feel that a website should be an effective solution to a problem, rather than just look good. It should generate business rather than be another business expense that brings no results.
I work closely with my clients succeed on the web… and I think they get that about my approach.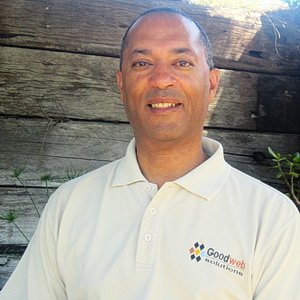 Why Hire Me as Your Esperance Web Designer
Close & Personal
You can talk your Esperance web designer face to face
Plain English
You speak to someone who can translate techno babble into plain English.
Genuinely Interested
You get to feel that your web designer really wants to help your small business.
I'm Never Far away
You can feel reassured that advice and support is never far away.
My Passion
You work with someone that has a passion for helping people succeed.
You get the benefit of working with someone who has built over 50 Esperance businesses like yours!
"G'day Trevor… Just a short email to thank you for the fantastic website you created for us. Almost 70% of our bookings are coming as a direct result of the website. Customers always comment on how appealing it is to the eye, how easy it is to use and it's informative dialogue…"
Mark Quinlivan