Website Design That Brings People Who Want What You've Got…
What You Get When You Hire Me…
The first step begins with a short interview, to ask you a series of focused questions that allow me to get to know you and your business. We'll explore your market and what differentiates what you do. I'll then work closely with you to get a picture of your ideal customer, their pains, and the the unique problems your business solves for them.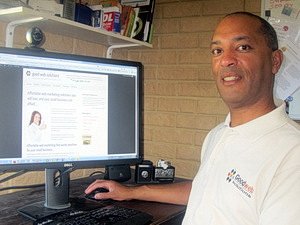 "G'day Trevor… Just a short email to thank you for the FANTASTIC website you created for us. Almost 70% of our bookings are coming as a direct result of the website…"
Mark Quinlivan
Unveiling Your Core Message
The initial interview helps me make recommendations on how to make your business stand out from your competition. My aim is always for your website to effectively communicate your offer and speak to your target audience in down to earth ways that they will understand; from their perspective.
Keyword Research and Assessing Your Competition
The most useful way to start a project is with keyword research. The first thing you need to establish is what's going to get you on page one of Google, before we start building your website.
Once you have chosen some potentially useful keywords to target, the next step is too find out if they have chance of ranking on page one of Google. For example, if the competition for a particular keyword or phrase is steep, you're gonna need more than the basic on-page SEO services that I provide for all my client sites. You'll need long term website promotion and link building strategy.
Great Content is the Best Way to Promote Your Website
The best way to promote your website is to keep creating solid, informative content. Great content is more likely to get linked to and shared by your visitors, and that can only work in your favour.
To create great content often requires thinking outside of the box; that is, the imagined limitations that you believe your business has. Your main product or service may actually be able to solve a range of problems you never considered, that people would be searching for, right now.
In reality, each problem your business or service solves, could be represented as a separate web page. These would then be potential entry points or landing pages, for any prospective customers searching for specific solutions to their specific problems.
Converting Visitors to Customers
When someone comes to your website, any action that you want a site visitor to complete, is termed a conversion. This action could be anything from making a purchase to submitting a contact form, subscribing to a newsletter to watching a video.
With clearly defined conversions goals, your website can be designed with clear conversion pathways with calls to action that gently guide the visitor to take the next step.
Web Design That Works for Your Small Business
Functional Web design is far from the 'build it and hope that they will come' approach. There is more to web design than just making page look good. Isn't the requirement upon any design is to fulfill the purpose it was designed for?
I will work closely with you so that  your small website meets the reasonable aims and objectives of any good web design; that is, too appear on page one of Google, to constantly creating leads and  to help your business to grow!
'Hello Trevor, I have noticed our new website has moved into the top few links in Google. I assume this is from your good work!"
Iain Walker
I help small businesses like yours...
You have nothing to lose...