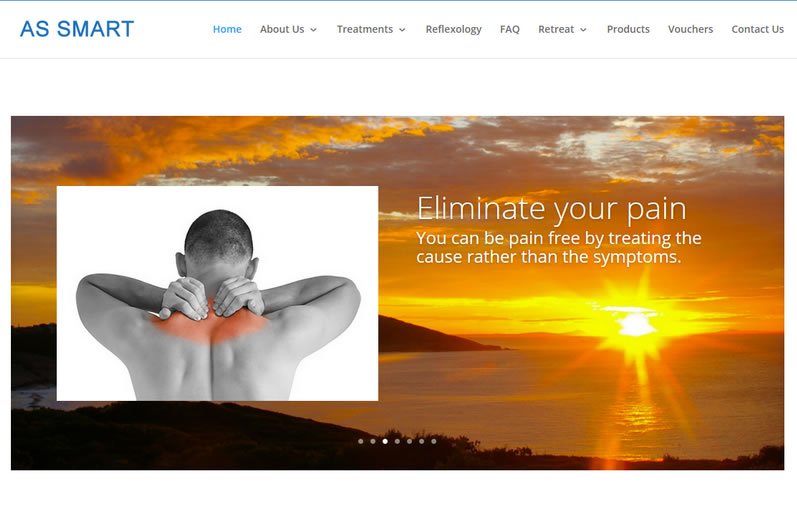 The Need
AS Smart offers varies massage therapies to help people stay active and pain free. I worked closely with Peter and Barbara to develop a new website that would allow them to standout among the growing competition in town.
The Solution
My strategy was to research other websites in the massage therapy industry, to see what would be the most useful way to proceed.
The content of every page was optimised,so that visitors looking for a specific massage modality, would find a page dedicated to what they were specifically searching for.
A template document was also created specifically for AS MART, so that they could continue to collect useful information from their customers that could be use to build Testimonials on their website.
This mobile friendly site was designed to be simple, clean and easy to navigate, with clear call to action buttons.