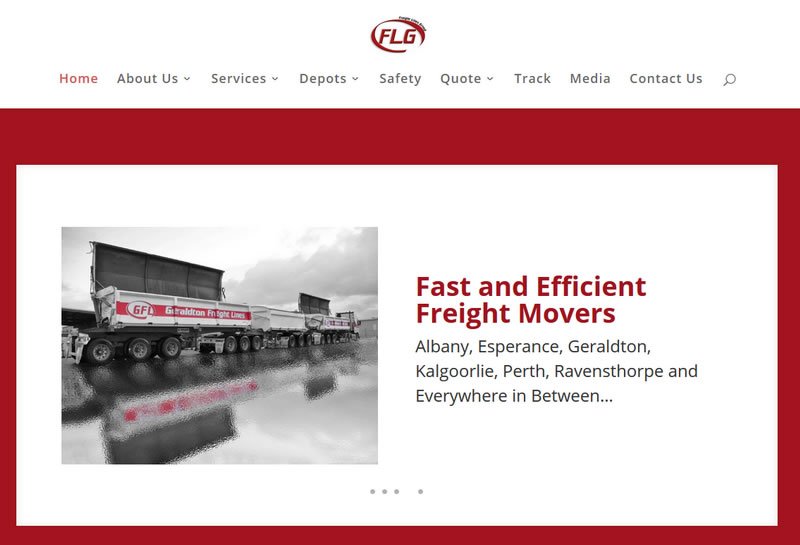 The Need
Freight Lines Group is a Freight Company that delivers general, bulk and express freight across Western Australia. I was approached to redesign their website, with particular emphasis on creating a quote form that met their exact order requirements.
The Solution
I worked very closely with their team to present the professionalism of this local family business. My strategy involved a complete redesign of the existing website, incorporating their new logo, and company name. I also worked closely with Freight Lines Group to develop the site content for each page, so as to improve the search engine visibility of their business.
The design is simple, bold and easy to navigate.The site is mobile friendly to cater for visitors using mobile devices and to further ensure that Google ranks the site well.